Manage product discussions and clarifications like a PRO in the cloud.
A fast and easy way for Architects to organize, discuss and clarify product requirements during design.
Eliminate emails.
Share products in real-time, without all the follow-up.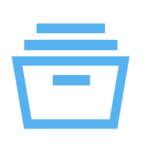 Unlimited access.
Share with your team, clients, anyone - anytime.
Instant task alerts.
Maintain a single project list for organizing workflow and feedback.
Our product management software helps design teams and spec writers work smarter.
Core Feature Screen Shots
A quick glance of the action.
Frequently Asked Questoins
More Questions? Contact Us