Manage product discussions and clarifications like a PRO in the cloud.
Eliminate emails.
Keep your inbox clean so nothing gets left behind.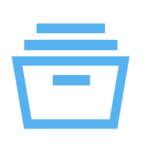 Fully Organized
Share with your team - anytime.
Instant task alerts.
Create tasks in a single click.
Our product management software helps design teams and spec writers work smarter.
Core Feature Screen Shots
A quick glance of the action.
I've been using ZeroDocs' product tracking tool with a number of my clients, on a variety of project types and sizes. Works great as a repository for products under consideration right to the point they are incorporated into the spec, or not. The note feature keeps my e-mail inbox clear, and all related information is in one place. Best of all it's easy to use!
I wish more manufacturers would contract with ZeroDocs to produce their 3-Part specs! They're concise, easy to review, and hit the content I look for as a Specifier. Get yourself a spec!
I was able to edit 130 SimpleSpecs sections in a few days and they turned out really well. I had no RFI's from the bidders and it looks like the client is about to award the contract, maybe this week!