Get Instant access
This specification is available for purchase in the following bundles:
Overhead Coiling Sheet Doors
Use this easy to edit CSI 3 part SimpleSpecs™ master specification to specify overhead coiling sheet steel doors.
Doors specified in this section are fabricated from a single sheet of steel with structural quality complying with ASTM A653/A653M.
These doors do not require an overhead track; the door curtain rolls up around a head tube.
These doors are non-insulated and manually operated.
Related SimpleSpecs™ master specification:
Coiling steel doors fabricated from individual slats formed from steel or aluminum that interconnect to form a door curtain are specified in Section 08 33 23 – Overhead Coiling Doors.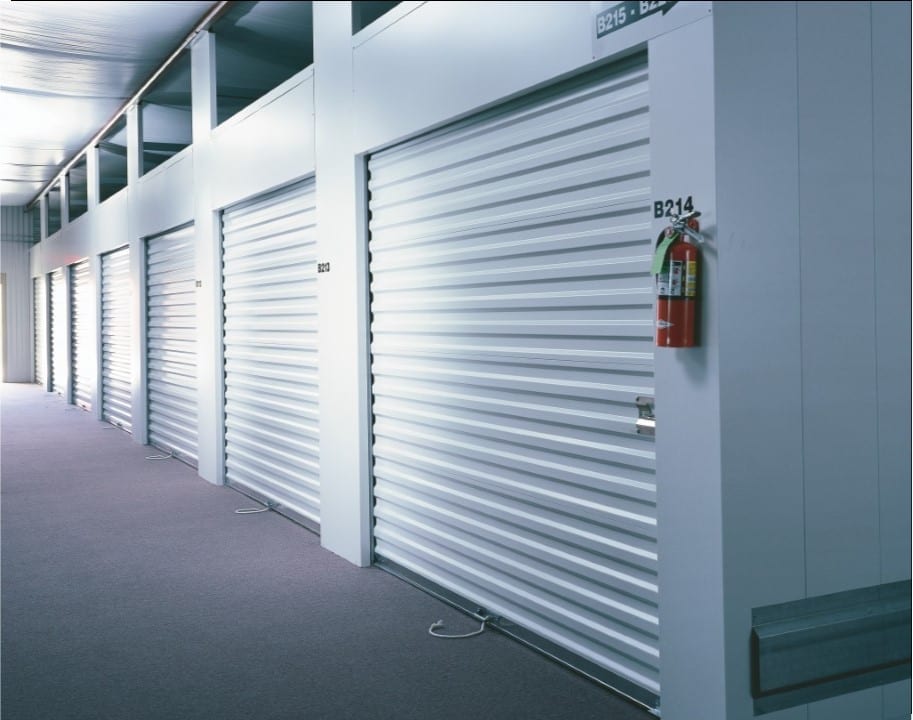 The SimpleSpecs™ master specs concept
Adding More Words Does Not Make Specifications More Enforceable.
Design professionals are accustomed to seeing lengthy project specifications, so why is SimpleSpecs™ so short?
Specifications have grown evermore wordy over the years for several reasons:
The mistaken belief that specifications must be lengthy and legal-sounding to be enforceable.  In fact, quite the opposite is true.  Having shorter, easily understood specifications makes us less likely to have problems in the field.

A belief that having lots of words protects us from a Contactor making mistakes.  There is no way to include enough statements to protect yourself from a bad contractor, regardless of the length of your specification.

Our desire to be in control of the project by specifying means and methods instead of including simple, enforceable statements.
Easier to Edit
SimpleSpecs™ is written as a series of Microsoft word files that include statements that affect construction costs or overall quality and are far simpler to edit than other master specification systems.
Non-Proprietary
Each SimpleSpecs™ specification section is non-proprietary and includes three manufacturers that meet the specified reference standards, descriptive, or performance-based requirements. They are written to allow any listed manufacturers to provide the specified products.
Hidden Guide Text
Each SimpleSpecs™ specification section includes hidden text to inform and guide users in editing the specifications to suit project conditions.
Streamlined Editing
SimpleSpecs™ sections are edited using pre-defined options that are contained in [brackets] or by selecting optional text separated by "OR" statements. Paragraph and page numbering are included as automatic codes, eliminating the need to renumber when revisions are made manually.  Global changes to headers, footer, terms, font colors and phrases are easily updated using a third-party search and replace software, available through ZeroDocs.com.
.