What are specifications?
Suppose you work for a building product manufacturer as a product manager, architectural representative, or marketing position, and you get a request for a specifications guide for your product. What do you do? 
At first, it may seem like a complex request, but soon you'll start to explore things like:
What is a 3-part spec?

Who should write our product specs? 

How will design professionals find them? 
You're not alone in your research. Construction specifications are a mystery to most building product manufacturers. Big and small companies alike are at all ends of the spectrum when understanding 3-part specifications.    
The main thing to remember about specs is that they help facilitate a future sale. The more specification requests you receive, the more you're building your brand. 
So let's get started and learn more about 3-part specifications!
What is a 3-part spec?
You've probably heard of the Construction Specification Institute or , as most people refer to the organization. creates standards, forms, processes, and certifications we all rely on in commercial construction. One of the standards is SectionFormat, which most of us know as 3-part specs.
A 3-part specs describe a product or assembly requirement in a 3-part text form. This makes it easy to locate information from spec to spec and contractors to follow them.  The 3-parts are:
Part 1 – General
Part 2 – Products
Part 3 – Execution
Specifications should not be confused with the drawings.  Drawings show the visual connections, details, and sizes.      
Do I need a  3-part spec?
There are thousands of products that are specified on a construction project.  Knowing where to specify your product can be as simple as providing the design professionals with a 3-part guide specification. 
The specs written by building product manufacturers are known as guide specs.  A special type of 3-part specification that's well planned out, with a focus on how a design professional will specify the products on a project.  Usually written by a specification consultant or service.     
This type of spec will guide the design professional on how to specify the product, and what to specify, and save them time.  To learn more about this subject, visit "do I need a 3-part specification." 
If you're not using a specification consultant, you'll want to avoid some of the common pitfalls so that a design professional will want to use the specs your company offers.   
Why do you want to avoid specification pitfalls?
One of the biggest complaints we hear from specifiers and design professionals is the lack of quality specifications from building product manufacturers. Why is that? 
Well, most 3-part specs written by building product manufacturers do not guide the design professionals very well.  The most common pitfalls we see include: 
Inclusion of marketing information

Copyright symbols ®©℗™

Product names in every paragraph

Manufacturer-benefiting warranty statements

Statements that limit competition

Specifying construction means and methods

Page formatting that takes hours to correct 

Brand logos and creative footers 

Not following Division 01 requirements 

It's in a non-usable file format.

Not following formatting.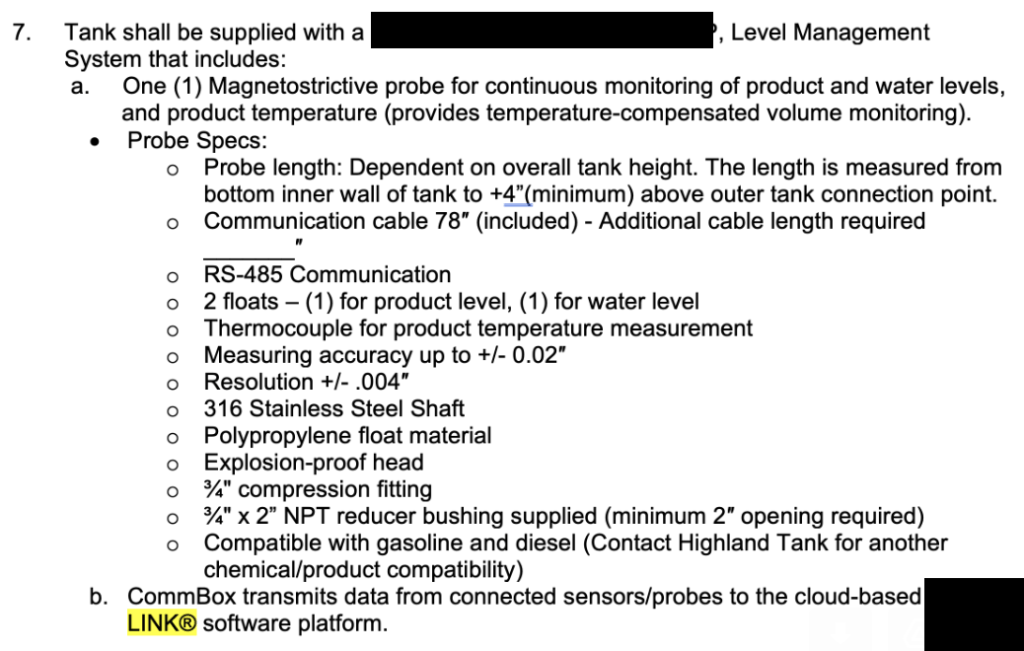 What happens if your spec is too complex?
If a spec is too complex, or a design professional sees some of the common pitfalls, one of two things will happen. The first is to minimize your spec on their desktop, with the intention of getting back to it when they have more time. Who has extra time these days? 
The second is to copy your company's name and paste it into a spec previously written for a competitor's product or add your company to a past project spec.  Task finished.  So the next time you hear a manufacturer complain about how bad the Architect specs are, you may have played a role in that outcome. 
The entire reason for having a spec is to make it easy for the design professional to specify your product. Once you're added to a competitor's specification, it will be more difficult to change in the future. Yes, design professionals do reuse specs. And you don't want to create more work for the sales team. 
Who should write your specifications?
I often joke with other specifiers that manufacturers look at specs like a check box. We have a spec ✅, and that should take care of the specification requests.  Upload it to the website, and they're off to the next task.
We hear reps say things like; we've got tried-and-tested specs that everyone loves. The best specs in the industry. But ask yourself this question. Are you the one using the specification on a project? How can you make this conclusion?
It's easy to make these statements when you're not the design professional, potentially making thousands of product decisions on a project and writing an entire project manual that includes hundreds of specifications.  It is kind of difficult to call the marketing department and say, "Hey, that spec you sent me is bad!"  
This is where an experienced specification consultant focused on developing 3-part guide specifications comes into play. They can give you an assessment of your current spec, how to improve it, and how to use it effectively.  Or if a 3-part specification is required for your product line.  
Now I know you may be thinking, I work for a big brand, and we have it all figured out. Or we already have a specification for our products, so this doesn't apply to our company.  Wrong.  We've found that the size of the company or having a specification on the website doesn't mean you've pushed past some of the common pitfalls. 
So who you choose to write your specs will become very important. 
Who's taking a stab at writing your specs?
The building product manufacturers I've reached out to assist in the last few years have shared some pretty interesting resources for specs. Here's a list of who's taking a stab at writing their specs.   
The website company
How skilled is your website company at writing a specification?  Have they ever worked in a design professional's office? Last year, our team talked with a manufacturer that needed 3 part specifications for their product line.  After a few discussions, the Owner informed us that his website company said they don't need specifications.  We don't recommend taking advice from the people designing websites. 
The technical guy
Is your technical department or engineer the best person to write the company's specifications? I enjoy talking with technical staff about products. They know how it's built, how it's installed, and just about everything about the product. However, when it comes to creating technical specifications, all that know-how is important. 
But when creating 3 part specifications an engineer's know-how leads to an overwhelming document.  It's like asking what time it is and getting a reply on how the watch was created! 🤭  
When it comes to specs, all that detail is not essential. The more words and granular facts about the installation will just become, well, wordy requirements that aren't important. If your specs have a Part 3 Execution that goes on for more than a page, I'll bet that a technical team or engineer was involved in the spec writing.
The submittals will include all of those details during construction, so avoid writing it in your company specification. Plus, specs shouldn't cover means and methods of installation.  It is up to the contractor to determine the means and methods.  
The owner of the company
Is the visionary of the company also the company spec writer? Running a company and guiding the daily operations gives you a good skill set as a building product manufacturer. As an owner, you've seen your share of construction specifications, and so when the team says "we have a request for a spec" some owners jump into action to fulfill the requirement. 
Now I have no objection to the Owner wanting to save a few bucks. But, specs follow the 3-part format, and content is organized in specific areas and written towards the general contractor. So it's a little more challenging to write a spec than to create a submittal or product data-sheet. 
A common outcome of Owner written 3 part specification is that they tend to fall in love with them. Unfortunately, the specifications hit most of the common pitfalls, and design professionals avoid them.  
A previous product manager
As a product manager, you become educated on, well, everything marketing-related about the product your company produces. You're focused on website content, submittals, testing, budgeting, and how to build the brand for growing sales demand. 
Do you have the time or skillset to write an adequate specification? Most marketing managers I've worked with have the best intentions, but writing specifications usually hit the middle of the list, with all of the daily tasks taking priority.     
The new architectural rep
Architectural reps and sales reps also have the best intentions but lack the experience to write a specification for your product's intended uses.  
Reps have learned the art of copy and paste to build a specification from past project specs. I'll take the warranty from this project, the installation from that project, and finally, let's add a few extra things I'd like to see when I submit our submittals. 
Representatives are more focused on: 
Fulfilling product requests 
Installation training 
Job site visits 
Submittal requests 
Substitutions 
Product quotes 
A common mistake we see is to write one specification for every single product a company manufactures. Let's say your company manufactures 27 siding products, and a rep will typically write 27 specifications. The only difference is the color, texture, and installation clips.  
That is what our team calls a maintenance nightmare and a game of flashcards for the design professionals to figure out what the differences may be.  
Why should you learn how to read specifications?
Ok, now I know some of you are looking at your specifications and saying "I don't see an issue" or "I hired someone to write our specification, so we are exempt from this discussion."  Problem solved. We've paid a design professional to write our specs, and were in the clear!
If you don't read them, how would you identify an issue?  
We've seen some interesting 3 part specifications in the last few years. One that hits home is the dryer vent spec. 
I received a 3 part specification to review a few days ago.  It was for a dryer vent.  I had to take a second look; yep, this is the dryer vent that goes on the side of your house.  Why would anyone write a 3-part spec for a dryer vent? 
I am not entirely sure why a manufacturer would pay or a consultant would write a commercial 3 part specification for a dryer vent that is primarily used on residential projects. 
Another specification we reviewed was from an epoxy floor coating manufacturer. The company manufactures epoxy floor coatings, concrete stains, sealers, and decorative flooring products.  They took the next step to have a professionally written specification.
The specification writing company decided to group all of their products into a single, massively complex specification, without regard for how design professionals specify the products on a project. 
The manufacturers would have been better served by writing three simple specifications. 
Unfortunately, these manufacturers weren't able to identify the problem and continue to supply the specifications to design professionals without knowing it's of no use.
How will design professionals find them?
A well-written specification should be accessible on your website for design professionals to find locate them for a project and download them 24/7. 
If your product is going to be specified, your website is typically the first stop for a design professional.   
The next stop for a design professional is to locate specifications on a website that writes, and catalogs specifications.  So it is a good idea to publish them on other websites to make them easier to find.  
3-part specs
When it comes to specifying construction materials and products, architects and engineers rely on 3-part specifications. These documents provide detailed information about the quality, performance, and installation of building materials and systems. In North America, two common types of 3-part specifications.
3-Part Specifications (USA)
stands for Construction Specifications Institute, is a non-profit professional organization that develops standards and best practices for the construction industry. They are used in the United States, and are based on the MasterFormat system, organizing construction products and activities into 50 divisions.
The first part of a 3-part specification is the general section, contains administrative and procedural information, such as bid requirements, project schedule, and contractor qualifications. The second part is the section, describes the quality and performance requirements for each building material or system. Finally, the third part is the execution section, which provides instructions for installation and testing.
CSC 3-Part Specifications (Canada)
CSC stands for Construction Specifications Canada, is a national non-profit organization that provides standards and education for the construction industry in Canada. They are used in Canada and are based on a system, which organizes construction products and activities into 17 sections.
A key difference between specifications is the use of metric units. The USA specifications use imperial units, Canadian specifications use the metric system, the official measurement system in Canada.
Conclusion
Specifications are a journey and it's not a simple box to check.  Don't assign the specification writing task to the new architectural rep or take advice from the website guy. 
We recommend you create a specification plan and not randomly develop specifications. Learning to read specifications will help you develop the right number of specifications and complete daily requests.
Remember, the more specifications request you receive, the more you're building your brand. 
Also, I should mention that seasoned specifiers and design professionals are starting to retire. This means that younger emerging design professionals will soon take more control of the project specifications process.
Offering simple, straightforward, and easy-to-use specifications will become more critical. 
Don't forget to keep them up-to-date, and make them downloadable on your website, and websites that supply specs to design professionals. 
Should you publish your specifications in pdf or Microsoft word?  Learn more about this common pitfall now!