Use this CSI 3 part SimpleSpecs™ master specification to specify flush wood doors with wood veneer or fiberboard faces fabricated to window and Door Manufacturers Association (WDMA) standards.
Premium Grade doors must meet higher standards than Custom Grade.
Shop or field finished with transparent or opaque finishes.
Multiple core types are available to suit a wide range of project requirements:
Particleboard: This is the most-specified core material. It has been an industry standard for over many years because it has a proven track record. Particleboard doors can be fire-rated for 20 minutes.
Structural composite: This is an engineered wood product consisting of fused wood strands. It is heavier than particleboard and is moisture resistant and dimensionally stable.
Staved lumber: Composed of laminated wood strips or blocks. The core is dry when manufactured so it takes on moisture, making it susceptible to warping, twisting, and telescoping of the core through the faces.
Agrifiber: Primarily manufactured from wheat and soybean stalks which are both recycled and rapidly renewable, making it ideal for projects with sustainability requirements.
Fire-rated: A composite product utilizing minerals in lieu of wood fibers. It can be fire-rated for up to 90 minutes.
Other cores: Specialty cores are available from most manufacturers, including lead-lined, bullet-resistant, and acoustical.
Fire-rated doors must conform to the listing to which they were tested. In general, they must be self-closing and require smoke seals and possibly intumescent edges.
For assistance in selecting and specifying flush wood doors refer to I.S.1A – Interior Architectural Wood Flush Doors by the Window and Door Manufacturers Association (WDMA), available at www.wdma.com
Related Wood Associations: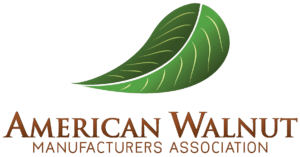 Related SimpleSpecs™ master specifications:
08 03 14 – Wood Door Restoration 
08 14 16.01 – Flush Wood Doors (AWI)
08 14 33.01 – Stile and Rail Wood Doors (AWI)
08 14 33.02 – Stile and Rail Wood Doors (WDMA)
08 33 13 – Wood Coiling Counter Doors